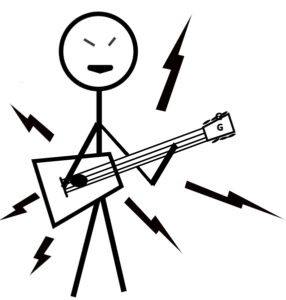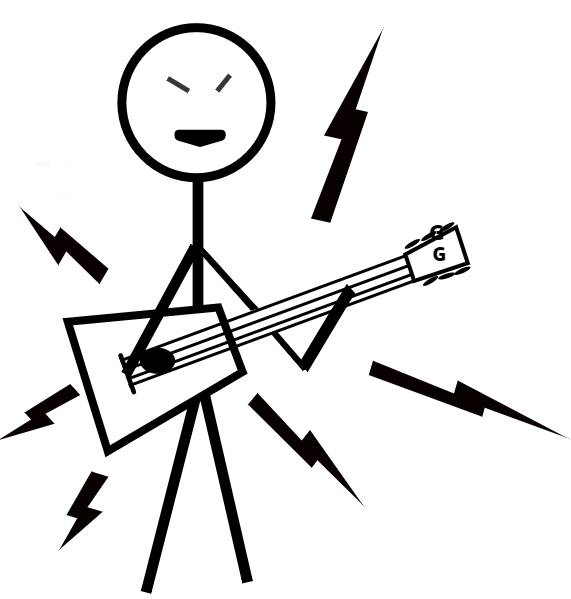 So, you want to get into your school jazz band, middle-school, high-school, or college. It's a blast and you get to play in a super cool group, doing something different than the normal guitarist. Good for you! But, the audition is coming up and you're not sure what's expected of you. What does the guitarist need to know to play in jazz band? There are two main types of jazz band, Big Band and Combo Jazz.  We're going to be talking about Big Band.
What you're required to know and how good you're expected to be vary greatly depending upon what grade/level you are auditioning for, and how advanced your school is. Some programs are really mellow and some are crazy technical!
The number one thing you need to know is how to read a chord chart and play chords, preferably with a jazz sound and in a jazz style/rhythm.  There are a lot of possibilities here, too, but if you want to make sure you cover your bases and sound great from day 1,  learn 3-note chords/voicings and the swing style rhythm, ala Freddie Green. The Crash Course in Jazz Rhythm Guitar will take you from knowing nothing to playing 3-note voicings in swing rhythm in a fun, easy, step-by-step method.
The list below is what you should know how to do, and in order of priority.
Read and Play Chord Charts in a Jazz Swing Style.
The Pentatonic and Blues Scales. (For Improvisation)
Latin Rhythm Style. Generic cover all like a Bossa Nova rhythm.
Reading Rhythms for "comping" patterns. (Comping means playing chords or accompanying.)
Reading Rhythms for "comping" patterns. (Comping means playing chords or accompanying.)
Reading Single Note Lines
High Voicings/ Chords for other styles.
3/7 Voicings/chords comping.
Comping Rhythms for various styles.
Advanced Improvisation
How to meditate while they work endlessly on the horn parts.
Ack! That's a long list, but, remember, that is all the way from beginning to advanced.
For 97% of you, just knowing items 1 and 2 will win you the audition.  You don't have to know everything to get started and win the audition. You just have to know the "right" stuff, what you band director wants to hear from their guitarist. It's not bar chords or rock and roll. It's 3-note voicings and swing rhythm. Get these down and then build up the rest. Other books in the Crash Course series cover all the other items, and will be covered later.
A Crash Course In Jazz Rhythm Guitar covers list items 1 and 3.  Item 2 is available for free on the companion website.
So, don't get overwhelmed, don't watch a million youtube videos.  You have one task ahead, learn 3-note voicings, how to read charts, and swing and latin rhythm.
Have fun! oh, and listen, always listen to the music you are going to play.
~gman
Master 3-Note Voicings and Chord Charts/ Big Band Charts